The Essential Guide to Garage Door Opener Repair – Tips and Insights for a Smooth-Running Door
Is your garage door opener acting up? Dealing with a malfunctioning opener can be frustrating and inconvenient.
However, understanding the common issues that can arise with garage door openers and learning how to troubleshoot them can save you time, money, and hassle.
In this blog post, we'll explore some valuable tips and expert advice to help you unlock the secrets of garage door opener repair.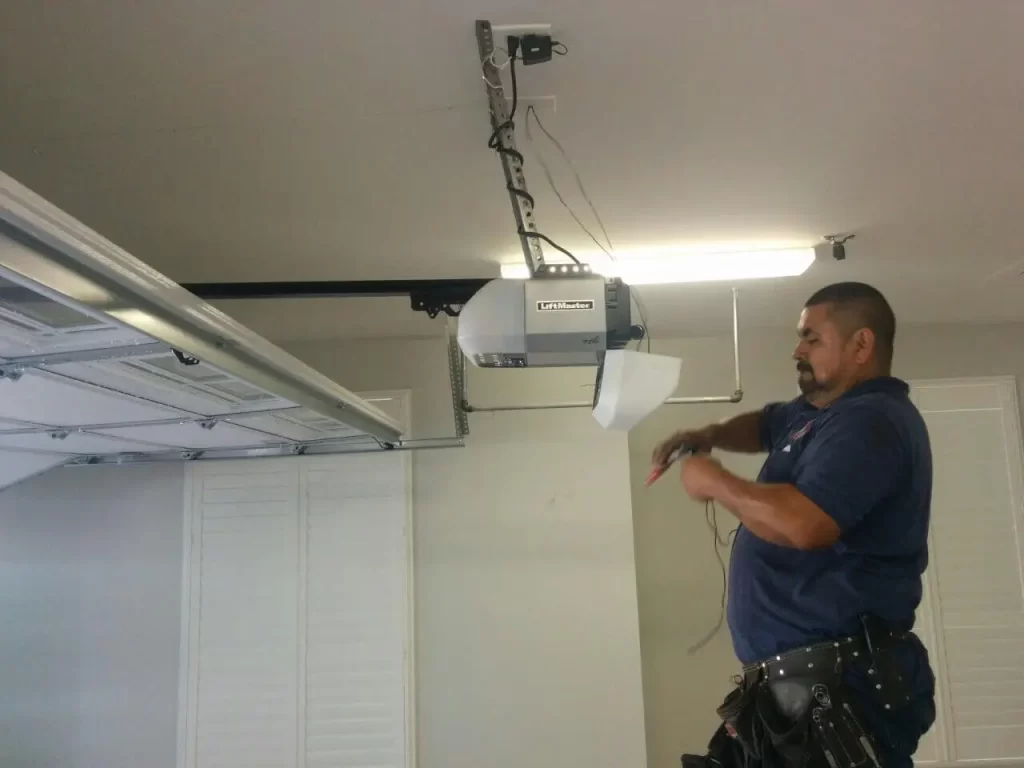 Is Your Opener Receiving Power?
Before delving into complicated repairs, it's essential to check the power supply of your garage door opener. Start by ensuring that the opener is properly plugged in and the outlet functions.
If it's plugged in and the outlet works, inspect the circuit breaker or fuse box to see if any circuits have tripped or fuses have blown. Addressing power supply issues can often resolve minor problems with your opener.
Is Your Remote Control Functioning?
If your garage door opener doesn't respond to the remote control, the issue may lie with the remote itself. Begin by replacing the batteries and ensuring they are inserted correctly.
If the problem persists, try reprogramming the remote according to the manufacturer's instructions. In some cases, you may need to replace the remote control altogether.
Are Your Safety Sensors Aligned?
Garage door openers are equipped with safety sensors located near the bottom of the door tracks. These sensors emit an invisible beam that detects objects in the door's path.
If the sensors are misaligned, dirty, or obstructed, they can prevent the door from closing or cause it to reverse immediately after opening. Clean the sensors and ensure they are properly aligned for optimal performance.
Are Your Moving Parts Well Lubricated?
Over time, the moving parts of your garage door opener can become stiff or squeaky. Applying a high-quality lubricant to the rollers, hinges, and tracks can help reduce friction and ensure smooth operation. Avoid over-lubricating, as excess lubrication can attract dirt and debris.
Is Your Drive Belt or Chain in Good Condition?
Garage door openers utilize a drive belt or chain to move the door. Inspect these components for any signs of wear, damage, or misalignment. A worn-out drive belt or a loose or damaged chain can cause the door to operate inconsistently or make unusual noises. If necessary, consult the manufacturer's guidelines for adjusting or replacing the drive belt or chain.
Final Words
By following these troubleshooting tips and expert advice, you can confidently tackle common garage door opener issues. However, it's important to note that some repairs may require professional assistance.
If your opener continues to malfunction or if you're unsure about the necessary repairs, it's best to contact a trusted garage door opener repair service in Hampton. With their expertise, they can efficiently diagnose and resolve any underlying problems, ensuring the optimal functioning of your garage door opener.