When to DIY and When to Call a Pro – Navigating Garage Door Repair Challenges
Your garage door is an essential part of your home, providing security and convenience. When it encounters issues, you may wonder whether to tackle the repairs yourself or seek professional help.
In this guide, we'll explore common garage door repair challenges and provide insights into when a DIY approach is suitable and when it's best to call in the experts.
By understanding the complexities involved, you can make informed decisions to ensure your garage door functions optimally and safely.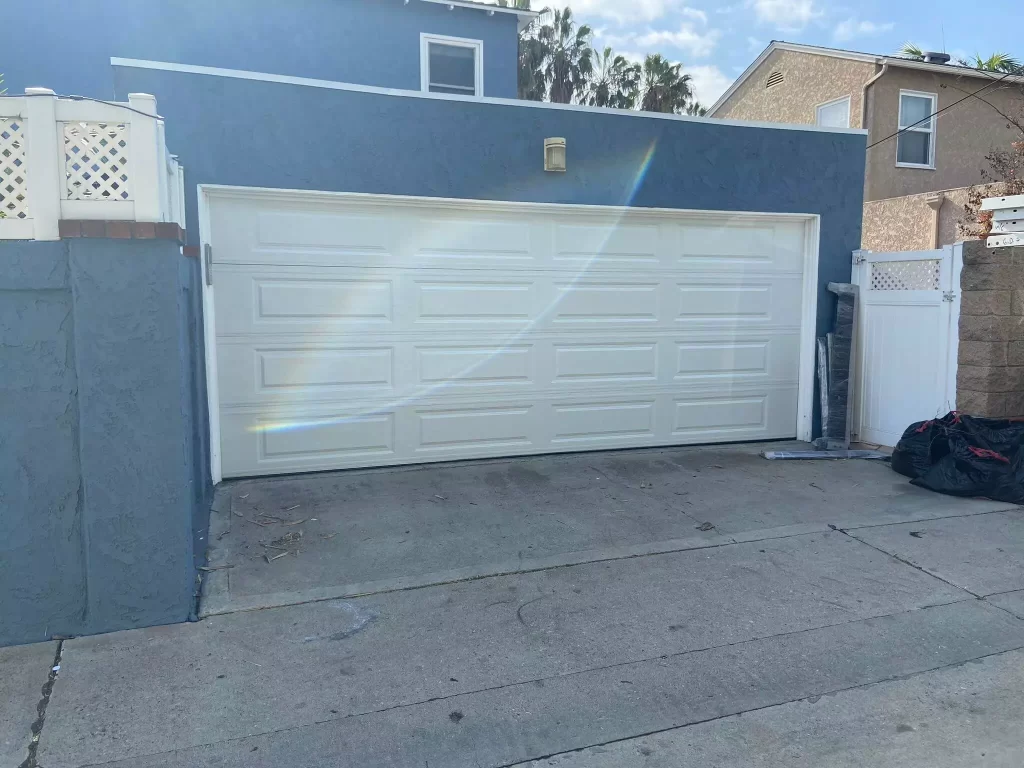 Content
Assessing the Situation
Identifying Simple Repairs: When your garage door exhibits minor issues like loose hardware, squeaky hinges, or misaligned tracks, these can often be addressed with basic DIY maintenance.
Understanding Complex Problems: Complicated issues such as malfunctioning springs, damaged cables, or motor problems require technical expertise and specialized tools, making professional intervention necessary.
The DIY Approach
Safety First: Before attempting any DIY repairs, prioritize your safety by disconnecting the power to the garage door and ensuring the door is in the closed position.
Basic Maintenance: Regularly inspect and lubricate moving parts like rollers, hinges, and tracks to prevent premature wear and reduce friction.
Tightening Loose Hardware: Check for loose bolts and screws and tighten them to maintain the stability and balance of your garage door.
Replacing Weather Stripping: Over time, weather stripping can become damaged or worn. Replacing it is a simple DIY task that improves energy efficiency and keeps your garage protected from the elements.
When to Seek Professional Help
Spring Repairs: Garage door springs are under immense tension and can be dangerous to handle without proper training. It's best to leave spring repairs to experienced professionals.
Track Alignment: Misaligned tracks can lead to serious door malfunctions and pose safety risks. A pro can accurately assess and adjust the tracks for smooth operation.
Motor and Opener Issues: Problems with your garage door opener or motor require specialized knowledge and tools, making it essential to call a professional for repairs.
Conclusion
Knowing when to tackle garage door repairs yourself and when to seek professional help is crucial for the safety and functionality of your garage door system. Simple maintenance and minor issues can often be managed with a DIY approach.
However, for complex problems, delicate components like springs, or issues with the motor and opener, it's best to entrust the task to experienced professionals. By maintaining your garage door and knowing when to call in the experts, you can ensure its reliable performance, extend its lifespan, and enjoy a safe and secure home.
FAQs
Why is my garage door making unusual noises?
Unusual noises can indicate various issues, such as loose hardware, worn rollers, or lack of lubrication. Try lubricating moving parts first, but if the noise persists, it's best to have a professional inspect and address the problem.
Can I replace a damaged panel myself?
While it's possible to replace a damaged garage door panel, matching the panel with your existing door can be challenging. Professional garage door repair services, like "garage door repair Midlothian," can ensure the panel replacement is seamless and matches the rest of your door.
Social Links: Figma, Thingiverse, Reddit, Behance, Party, Aredsoaclus.Phorum, Durovis, Hamlethub, Butik.Copiny, Mail.Party, Pixabay, Lkpo2003, Cs-Headshot.Phorum, Granicusideas