The Ultimate Guide to Garage Door Repair – Common Issues and Solutions
A malfunctioning garage door can be a major inconvenience, disrupting your daily routine and compromising the security of your home. When faced with a faulty garage door, it's essential to have a solid understanding of the common issues that can arise and the solutions available to resolve them.
In this ultimate guide, we'll walk you through the most frequent garage door problems and provide practical solutions to get your door up and running smoothly again.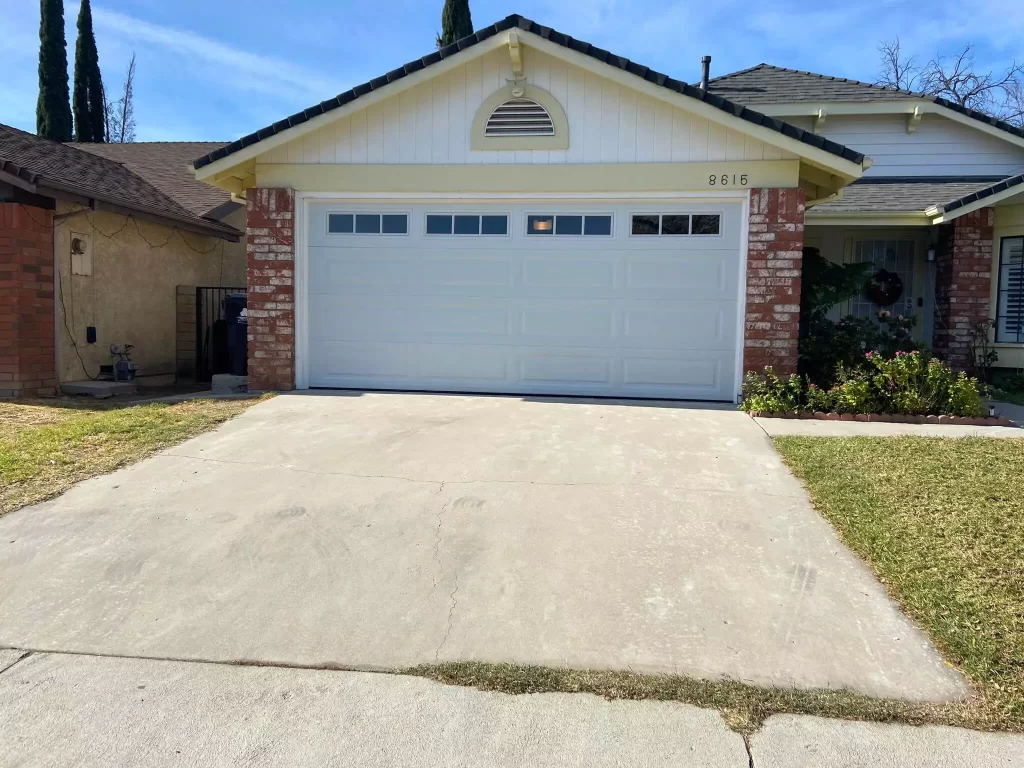 Content
Noisy Operation
Squeaks, rattles, and grinding noises can be quite bothersome, not to mention a sign that something isn't working correctly. The likely culprits behind the noise are worn-out rollers, loose hardware, or lack of lubrication.
To address this issue, start by inspecting and tightening any loose bolts and nuts. Apply a high-quality lubricant to the moving parts, such as rollers, hinges, and tracks. If the noise persists, consider replacing the worn-out rollers with new ones designed for smooth and quiet operation.
Stuck Garage Door
Dealing with a garage door that refuses to open or close can be frustrating. The problem might stem from a variety of causes, including a misaligned track, damaged cables, or a malfunctioning opener. Begin by checking the alignment of the tracks and make adjustments if necessary. Examine the cables for any signs of fraying or damage and replace them if needed.
Additionally, inspect the opener's components, such as the motor and gears, and ensure they are functioning properly. If you're unable to identify the issue or resolve it on your own, it's advisable to seek professional assistance for garage door repair in Los Angeles.
Uneven Movement
If your garage door moves unevenly or appears crooked, it could be due to imbalanced springs or misaligned tracks. Start by examining the springs on either side of the door. If one spring appears to be tighter or more stretched out than the other, it may need adjustment or replacement.
Adjusting springs can be dangerous, so it's recommended to consult a professional garage door repair service for assistance. Additionally, inspect the tracks to ensure they are properly aligned. If not, carefully adjust them using a rubber mallet or seek professional help for precise adjustments.
Door Reversal
When your garage door starts to close but immediately reverses back up, the problem often lies with the photo-eye sensors. These sensors, located near the bottom of the tracks on either side, are responsible for detecting any obstructions in the door's path. Begin by cleaning the sensors with a soft cloth to remove any dirt or debris that might be obstructing their function. Check if the sensors are properly aligned, as even a slight misalignment can trigger the reversal. If the issue persists, it's best to call a professional garage door repair service to inspect and repair the sensors.
Broken Springs
The springs in your garage door play a crucial role in counterbalancing its weight, allowing for smooth and controlled movement. Over time, these springs may wear out or break, leading to issues such as the door becoming difficult to lift or lowering too quickly.
Replacing garage door springs can be extremely dangerous and should be left to trained professionals. Attempting to replace them yourself can result in serious injuries. If you encounter a broken spring, contact a reliable garage door repair service in your area immediately.
In conclusion, familiarizing yourself with the common issues and solutions related to garage door repair can save you time, money, and frustration. However, it's important to remember that certain repairs should only be carried out by professionals to ensure safety and proper functioning.
For professional assistance with garage door repair in San Ramon, reach out to trusted local services that can diagnose and fix your garage door problems effectively. Don't let a malfunctioning garage door disrupt your daily life—take action today to restore the convenience and security it provides.